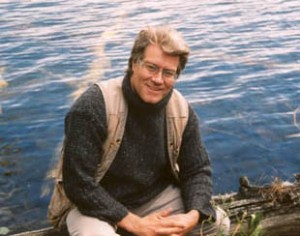 On Thursday July 16, 2009, at VanDusen Botanical Garden, 60 people gathered to hear John K. Grande trace the pattern and history of how 'Land Art' morphed into 'Earth Art' and discuss concepts of 'the natural' and 'the manufactured' as they apply to sculpture in the environment. His presentation will be illustrated with images from the Earth Art show he curated for the Royal Botanical Gardens in Hamilton, Ontario this summer.
The presentation was followed by questions and discussion.
John K. Grande is author of numerous books on art and environment including Dialogues on Diversity (2007 – Pari, Italy ) and Art Nature Dialogues (www.sunypress.edu NY, USA) as well as the classic Balance: Art and Nature (Black Rose, Montreal, 1994 and 2nd edition 2004)
Harry Jongerden, current Garden Director of VanDusen Botanical Garden, was previously the Director of Royal Botanical Gardens in Hamilton and worked with John to create the "Earth Art" opportunity. http://www.rbg.ca/
This evening is presented in conjunction with the Stanley Park Environmental Art Project; for more information on the project go to: www.vancouver.ca/spea
Project partners: The Vancouver Board of Parks and Recreation, The Stanley Park Ecology Society and the Community Arts Council of Vancouver.