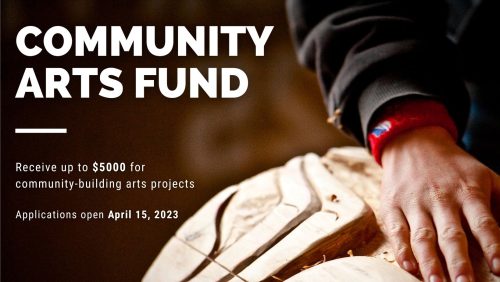 The Community Arts Fund grant provides support for the planning, creation, and execution of projects that focus on building community through arts-related engagement. Both organizations and individuals may apply to create projects that will help to build bridges of understanding, community confidence, and support in the City of Vancouver. Projects that serve the Downtown Eastside (DTES) community will receive special consideration as the fund was originally founded on supporting the DTES and has since expanded to reach the wider City of Vancouver community. 
Applications to the 2023 Community Arts Fund will open on April 15, 2023!
---
2022/23 Projects
We are pleased to announce 5 projects receiving funding from the Community Arts Fund from the 2022 intake. Learn more about the projects to come this year:
A celebration of the past and a look to the future: 40 years of the Carnegie Learning Centre – presented by Capilano University
This project will celebrate the 40-year history of the Carnegie Learning Centre. The project will celebrate this history in three ways: by facilitating three t-shirt design workshops with learners and volunteers and print the chosen designs on t-shirts to be given to community members; facilitating two writing workshops for learners and volunteers and this writing will be included in a printed publication; and finally, by holding a launch of the publication in the Learning Centre where the book and t-shirts will be given out.
The writing workshops which will take place in the Learning Centre on January 25th and February 1st. The writing workshops will engage community members and generate writing which will be included in the 40th anniversary publication. The t-shirt design workshops will happen the second week of February. T-shirt designs will be printed onto t-shirts which we have already purchased. Both the t-shirts and publication will be given to guests and community members at our celebration in May. Learning Centre volunteers and students are supporting us in making this project a reality.
BIG TOP Art Tent – presented by Alex Stursberg & Andrew Dadson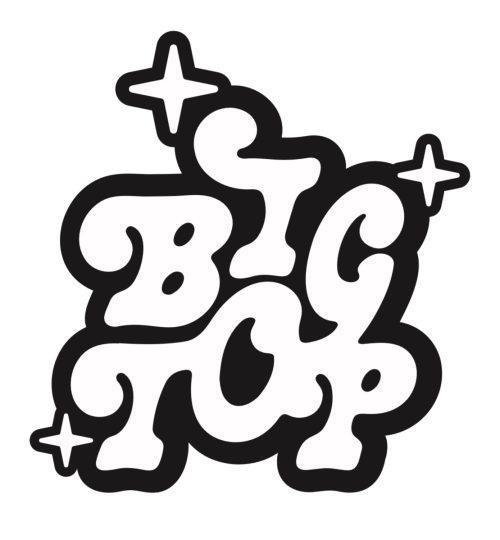 This project is a community arts initiative that seeks to bring art making and education to marginalised populations in the Downtown Eastside (DTES) through a supportive, all-inclusive, and accessible environment.
Providing art therapy, harm reduction, and learning opportunities, Big Top's pilot project will launch as a regular event under a pop-up tent in the DTES. Clients can use the pop-up space to make artworks on site, attend skill building classes, and develop their portfolios. Art supplies to produce paintings, drawings, and some forms of sculpture will be lent out to attendees while working at Big Top. Education opportunities will be programmed regularly so attendees can attend low-barrier art classes.
With assistance from Carnegie Community Centre, we have confirmed a site with The Oppenheimer Park Field House. The project is planned to launch in Spring of 2023. With our current funding our budget will allow Big Top to operate for 3 months, 1 day per week. Currently our hope is to expand the parameters of the project to either twice a week or for it to run longer. In this regard we have been conducting meetings with other potential funders.
Exploring Perceptions Latino-Canadian identities in Vancouver through art – presented by Carolina Aguirre
This project will reach the latinx youth living in Vancouver and encourage them to reflect on what it means to be latinx and Canadian, through a series of art and creative writing workshops. Through this project, participants will share stories of identity, acquire skills in Painting and creative writing to share their story and what it means to be Latinx and Canadian, connect with the community through a series of art workshops with the aim of straightening connections with the community, and present their work in a gallery setting.
Parsing Genocide – presented by Massy Arts Society This project aims to create a dialogue between the work of emerging Secwe̓pemc & Scottish interdisciplinary artist, Jaz Whitford, and local Indigenous authors, and Indigenous youth, through the creation of ekphrastic poetry. Parsing visual pieces from Jaz's work, Indigenous poets will engage in an ekphrastic workshop, exploring themes of genocide, decolonization, identity, land, and resurgence. They will produce poems to be enlarged on foam board. Both the art and poetry will go into a zine for production and resale.
The final exhibition will showcase Jaz's work, juxtaposed with the chosen poetry, creating a dialogue between various Indigenous artists and authors, and provide viewers and community members an opportunity to learn more from Indigenous creators.
The show is set to open on March 21st at the Massy Arts Gallery at 23 E. Pender St. (Old Ming Wo Building).
Squeak! (Community Stories from a DTES neighbourhood) – presented by Ray-Cam Community Association
With an emphasis on the Ray-Cam community, this project will engage youth, adults, and seniors in the neighbourhood. To enhance local connection and understanding among community members and the city at large, the Squeak! Community Stories Project will include support from a writing coach to facilitate reflections and insights from the members across diverse ethnicities and cultures.
This project will include creating a website that could use podcasts, radio, graphics, and other media formats of storytelling to document and enhance stories from the participants (written works, audio dramas, monologues, overheard conversations, and interviews across a wide variety of genres.) The purpose is to find and share commonalities, strengthen personal connections, and broaden awareness beyond the immediate community. A story archive will amplify, present, and preserve the muted or silenced narratives surrounding us to facilitate inclusion so that residents can feel that they belong and their voices matter.