CACV has played a pivotal and significant role in the cultural life of Vancouver. Many of today's prominent arts institutions had their origins with the Council or were given support in their early years: the Opera, the Symphony, the Vancouver Centennial Museum, the Vancouver Academy of Music, the Queen Elizabeth Theatre, the Robson Street Courthouse Square to name a few. Yet we continue to face many challenges in the artistic and creative dimension of our civic life, especially at the grassroots level. For this reason, the CACV supports community organizations involved in the arts in the Downtown Eastside and in other areas of the city, knowing that the community arts are a powerful means for personal and community transformation. Lives are changed. People are supported in creating new, healthy futures for themselves. The community becomes stronger.
CACV's annual fundraiser was successfully held from 2012 to 2017 raising over $600,000. The event included performances by groups supported by CACV and the sale of visual art created by selected local artists.
Funds raised contributed to the Community Arts Fund (CAF), held by the Vancouver Foundation, provided grants to organizations working collaboratively with artists to meaningfully engage with community members in the Downtown Eastside neighbourhoods. The collaborative projects funded ranged from theatre and spoken word to fibre and visual arts, and were selected by a committee. Funds also supported CACV's citywide programming including the Vancouver Outsider Arts Festival (VOAF).
The Community Arts Fund supported the successful DTES Community Arts Fund Program, from 2012-2018 which provided grants totalling $ 94,500 to sixteen Downtown Eastside organizations working collaboratively with an artist to meaningfully engage community members. The program has funded twenty projects involving everything from theatre and spoken word to fibre and visual arts.
The Community Arts Fund program is currently being reviewed and renewed as part of CACV's 2019-2021 strategic plan.
COMMUNITY ARTS FUND IS A LEGACY FOR THE FUTURE
The Community Arts Fund was created with an initial sum of $125,000 donated by 2010 Legacies Now. A further $32,000 has been raised by the DTES community itself. The goal is to create a $1 million endowment fund, using interest earned to support this highly effective work.
As a friend and supporter of the Community Arts Council, we invite you to be the first to donate. Your gift will be gratefully received, well managed and wisely used to help people, no matter how challenged, to believe in themselves again and to work for a healthier, more secure future.
For cash donations, you can either use the button below to pay by credit card or send a cheque (made out to "Vancouver Foundation") to: Community Arts Fund, c/0 Vancouver Foundation, Suite 1200 – 555 West Hastings Street, Box 12132, Harbour Centre, Vancouver, BC Canada, V6B 4N6.
To consider a planned gift in your will or to donate securities (stocks and bonds) to the Community Arts Fund, please contact Calvin Fong at Vancouver Foundation (calvin.fong@vancouverfoundation.ca).
---
PAST PROJECTS FUNDED BY CAF
2022/23 Projects
We are pleased to announce 5 projects receiving funding from the Community Arts Fund from the 2022 intake. Learn more about the projects to come this year:
A celebration of the past and a look to the future: 40 years of the Carnegie Learning Centre – presented by Capilano University
This project will celebrate the 40-year history of the Carnegie Learning Centre. The project will celebrate this history in three ways: by facilitating three t-shirt design workshops with learners and volunteers and print the chosen designs on t-shirts to be given to community members; facilitating two writing workshops for learners and volunteers and this writing will be included in a printed publication; and finally, by holding a launch of the publication in the Learning Centre where the book and t-shirts will be given out.
The writing workshops which will take place in the Learning Centre on January 25th and February 1st. The writing workshops will engage community members and generate writing which will be included in the 40th anniversary publication. The t-shirt design workshops will happen the second week of February. T-shirt designs will be printed onto t-shirts which we have already purchased. Both the t-shirts and publication will be given to guests and community members at our celebration in May. Learning Centre volunteers and students are supporting us in making this project a reality.
BIG TOP Art Tent – presented by Alex Stursberg & Andrew Dadson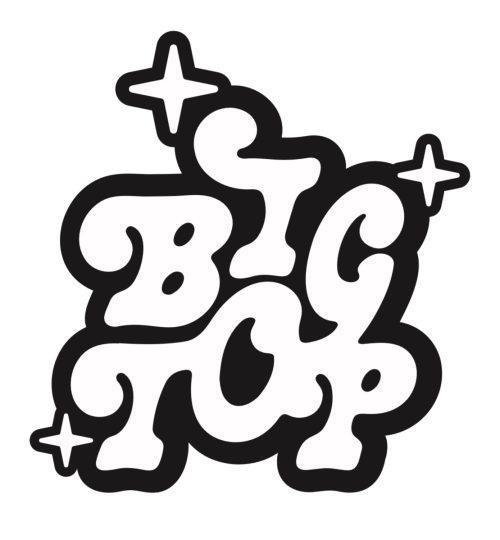 This project is a community arts initiative that seeks to bring art making and education to marginalised populations in the Downtown Eastside (DTES) through a supportive, all-inclusive, and accessible environment.
Providing art therapy, harm reduction, and learning opportunities, Big Top's pilot project will launch as a regular event under a pop-up tent in the DTES. Clients can use the pop-up space to make artworks on site, attend skill building classes, and develop their portfolios. Art supplies to produce paintings, drawings, and some forms of sculpture will be lent out to attendees while working at Big Top. Education opportunities will be programmed regularly so attendees can attend low-barrier art classes.
With assistance from Carnegie Community Centre, we have confirmed a site with The Oppenheimer Park Field House. The project is planned to launch in Spring of 2023. With our current funding our budget will allow Big Top to operate for 3 months, 1 day per week. Currently our hope is to expand the parameters of the project to either twice a week or for it to run longer. In this regard we have been conducting meetings with other potential funders.
Exploring Perceptions Latino-Canadian identities in Vancouver through art – presented by Carolina Aguirre
This project will reach the latinx youth living in Vancouver and encourage them to reflect on what it means to be latinx and Canadian, through a series of art and creative writing workshops. Through this project, participants will share stories of identity, acquire skills in Painting and creative writing to share their story and what it means to be Latinx and Canadian, connect with the community through a series of art workshops with the aim of straightening connections with the community, and present their work in a gallery setting.
Parsing Genocide – presented by Massy Arts Society This project aims to create a dialogue between the work of emerging Secwe̓pemc & Scottish interdisciplinary artist, Jaz Whitford, and local Indigenous authors, and Indigenous youth, through the creation of ekphrastic poetry. Parsing visual pieces from Jaz's work, Indigenous poets will engage in an ekphrastic workshop, exploring themes of genocide, decolonization, identity, land, and resurgence. They will produce poems to be enlarged on foam board. Both the art and poetry will go into a zine for production and resale.
The final exhibition will showcase Jaz's work, juxtaposed with the chosen poetry, creating a dialogue between various Indigenous artists and authors, and provide viewers and community members an opportunity to learn more from Indigenous creators.
The show is set to open on March 21st at the Massy Arts Gallery at 23 E. Pender St. (Old Ming Wo Building).
Squeak! (Community Stories from a DTES neighbourhood) – presented by Ray-Cam Community Association
With an emphasis on the Ray-Cam community, this project will engage youth, adults, and seniors in the neighbourhood. To enhance local connection and understanding among community members and the city at large, the Squeak! Community Stories Project will include support from a writing coach to facilitate reflections and insights from the members across diverse ethnicities and cultures.
This project will include creating a website that could use podcasts, radio, graphics, and other media formats of storytelling to document and enhance stories from the participants (written works, audio dramas, monologues, overheard conversations, and interviews across a wide variety of genres.) The purpose is to find and share commonalities, strengthen personal connections, and broaden awareness beyond the immediate community. A story archive will amplify, present, and preserve the muted or silenced narratives surrounding us to facilitate inclusion so that residents can feel that they belong and their voices matter.
---
Community Arts Fund Program Recipients 2017/18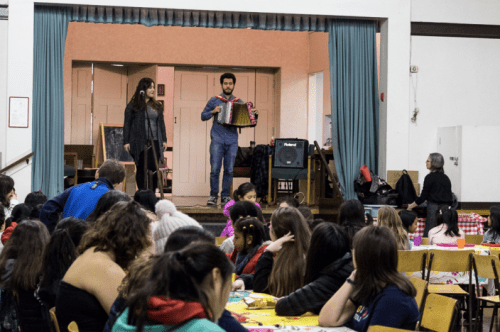 The Great Accordion Journey
This project provides an enriching and intensive experience for youth at St James Music Academy to participate in the music and story of the accordion. From August 2017 to June 2018, students will have an immersive introduction to accordion arts through workshops, performances, and hands-on creative experiences with up to 12 professional accordion artists from diverse artistic and cultural backgrounds. Lead artist Anastasia Gereluk will guide students on a journey providing examples of accordion music from around the world, accordions for them to play and explore, and opportunities for musical and storytelling creation with the instrument. The project will begin with students receiving scholarships to the Accordion Noir Festival in September 2017, integrate with existing performance opportunities at St James throughout the school year, and culminate at a final show produced by Accordion Noir Society to honour the accordion journeys of the students and other community members.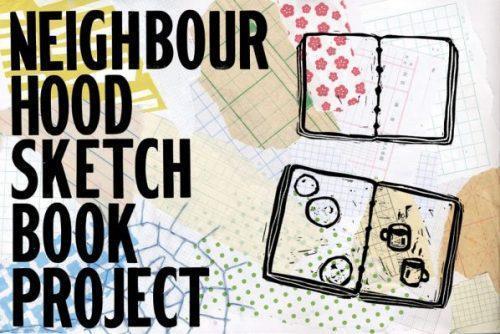 Create and Share Community Sketchbook Project & Exhibit
Gallery Gachet and WePress will bring together 40 diverse participants from Downtown Eastside organizations, connect them with professional artists to make sketchbooks filled with artwork, and share that work and their stories at a public exhibition and art opening. The vision of the project is to help communities of the DTES dispel stereotypes about the neighbourhood and tell their own stories to the broader Vancouver community. It will bring together the best elements of WePress' community workshops over the past year in letterpress, bookbinding, and block printmaking, and combine them with other media such as journaling, collage, hand-sewing and embroidery. The artists say, "The beauty of the sketchbook lies in its roughness, serendipity, and the unexpected. There is a freedom that comes from the reduced pressure of having to make 'the one perfect piece' and the chance to try many things over time." The completed sketchbooks will be exhibited at Gallery Gachet for one week, with a public opening taking place on April 6, 2018. A host of community partners such as SFU Office of Community Engagement will support dissemination of the project to a wide Vancouver audience.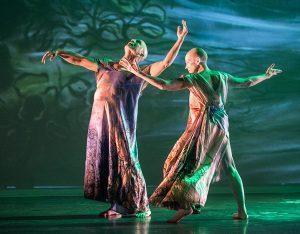 BREATH-ahhh
As an inclusive theatre company that works with artists of all abilities, in this project Theatre Terrific will develop a work that features the artistic strengths of deaf artists. Theatre Terrific Artistic Director Susanna Uchatius and General Manager Landon Krentz together led a workshop for deaf students who attend Vancouver Community College. It was made clear that the deaf community has little to no access to performance either as artists or as audience. BREATH-ahhh will open this door to inclusion and create a theatre production that explores breath as something we all share. The performance will explore the nature of breath relying heavily on movement, choreographed dance, imagistic gestures, and a self created/expressed soundscape. Narrative will be sourced from the many mythic and cultural stories that address breath. Up to 15 cast members will work in the Kokoro Dance Studio on the main floor facing the Atrium in the Woodwards Heritage Building. Composer/musician Angelo Moroni will provide soundscape and on-site music to accompany the production. The production will be part of the 2017 Vancouver Fringe Festival in September 2017 as well as performed in the Kokoro Dance Studio.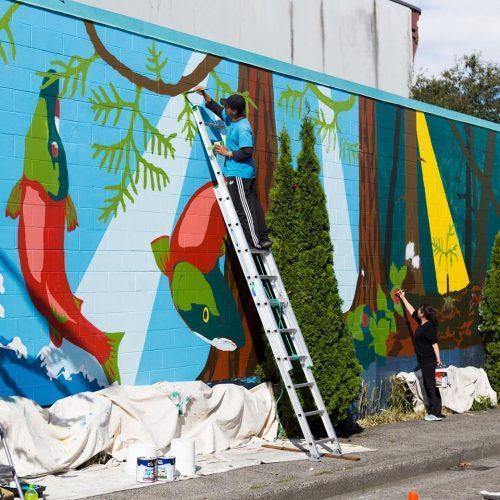 Nest Community Mural 2.0 – A Sequel to a Collaborative Effort
This project will build on the success of the 2014 Nest Community Mural Project with another large-scale outdoor mural, with the intention of enhancing leadership skills in individuals, especially those who participated in the last project. This includes hiring and training local community leaders to manager, plan, co-design, document, and of course paint! Building on the theme "resilience", lead artists Jenny Hawkinson and Cate Wikelund will work to find points of healing and resilience within the diversity of the neighbourhood in three community design workshops. The identified mural site is an exterior wall located at 575 East Cordova Street, to be confirmed but discussions with the owners are underway. The collaborative painting will take place in summer 2017 with an all-day block party to celebrate the finished mural in September. Developments from the last grant received include enhanced documentation including a time-lapse video of the whole painting process.
Recipients of the Downtown Eastside Community Arts Program
funded by the Community Arts Fund
2016/2017 Grant Recipients: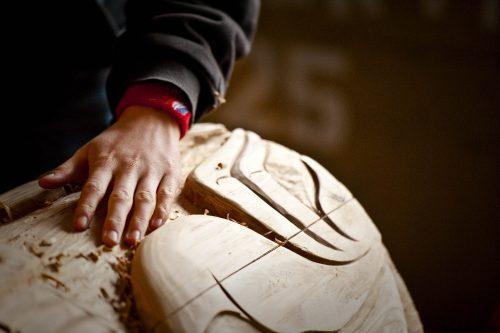 Downtown Eastside Sacred Circle Society Survivor's Totem Pole (Phase 4): Final Carving, Community Painting & Witnessing Ceremony
The Survivor's Totem Pole is a multi-year grassroots community art and action project paying tribute to Salish Nations and Urban Aboriginal people impacted by racism and other forms of exclusion. This final phase, in close partnership with the City and all three local First Nations, will be an unforgettable event. Haida carver Skundaal, the only female carver who apprenticed with Bill Reid, will complete the pole carving and make gifts for the Nov 5, 2016 Pole Raising Ceremony at Pigeon Park with street involved youth; she will paint the pole with already engaged DTES heritage communities (Japanese, Chinese, First Nations); and, host a witnessing ceremony for local chiefs, elders and special guests.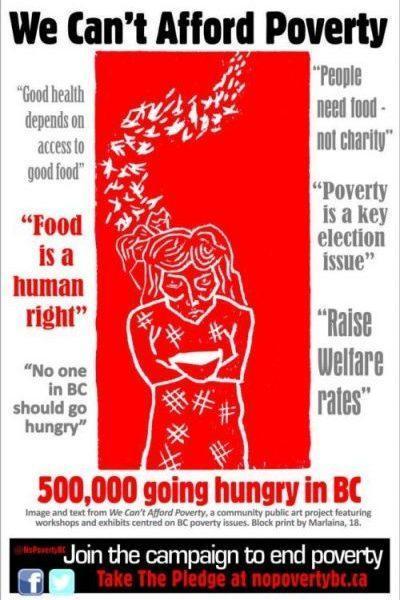 Positive Living BC Raise the Rates: We Can't Afford Poverty
We Can't Afford Poverty is a participatory project that highlights the widening gap between rich and poor through community-driven art. A host of community partners and local artists Sharon Kravitz, Murray Bush, Diane Wood, and Tamara Herman will collaborate to shine a light on the human face of the issue and take action through art. They will facilitate workshops to create: a community quilt that reflects experiences of being on welfare or disability; a video speakers' corner where participants can tell their stories; artwork by local children visualizing their lives and hopes, and; poster-making. The art will be available to local venues and promoted online through videos, posters, memes, and social media.

Association of United Ukrainian Canadians Mriyaty: A Ukrainian-Canadian Dream
Mriyaty is a multidisciplinary theatre/dance work focused on rituals and customs in the larger context of history and cultural identity informed by Ukrainian dance and folklore. By melding cross-cultural and contemporary movement, and bringing professional artists to work closely with community members, the project will open the doors of the historic Ukrainian Hall and its cultural practice to the wider community. Mriyaty will be a chance for diverse participants to develop new skills and for the AUUC to develop its unique artistic voice.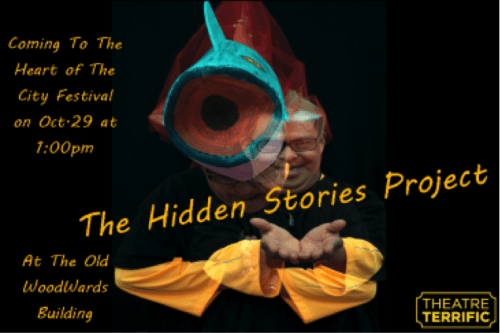 Theatre Terrific The Hidden Stories Project
In partnership with Aboriginal Front Door Society, Theatre Terrific will collaboratively develop, produce, and perform The Hidden Stories Project as part of the Vancouver Fringe Festival and the Downtown Eastside Heart of the City Festival. The project will bring together members of the Indigenous community and people who live with a disability to build artistic skills, create ritual structure with guidance from an Elder, and enter into a creative process with the goal of increasing understanding of shared struggle and humanity.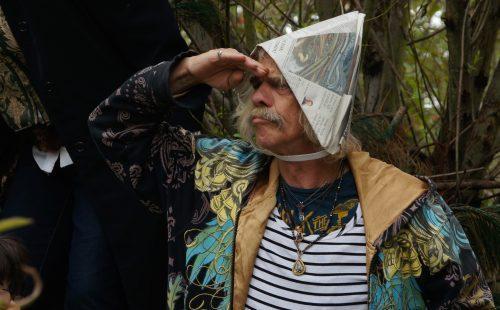 Environmental Youth Alliance Connect the Plots: Wild Mind
Environmental Youth Alliance's on-going re-wilding project of the southeast corner of the Strathcona Community Garden will invite collaborating artists from the Theatre on Earth Collective to join with community work parties and offer theatrical workshops. Theatre on Earth will then create a performance inspired by the process of re-wilding an urban area with a core group of community participants. The performance will be presented at the Strathcona Community Garden's Fall Fair.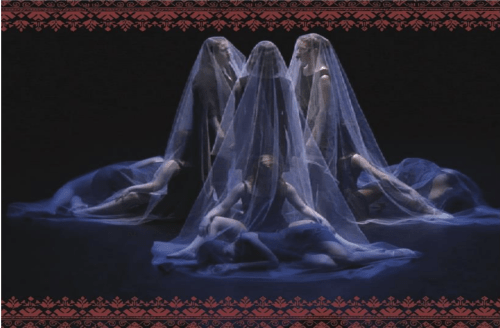 Richka was a multidisciplinary theatre/dance work focused on rituals and customs in the larger context of history and cultural identity informed by Ukrainian dance and folklore. By melding cross-cultural and contemporary movement, and bringing professional artists to work closely with community members, the project will open the doors of the historic Ukrainian Hall and its cultural practice to the wider community. Richka provided an opportunity for diverse participants to develop new skills and for the Association of United Ukranian Canadians to develop its unique artistic voice.
---
2015/2016 Recipients: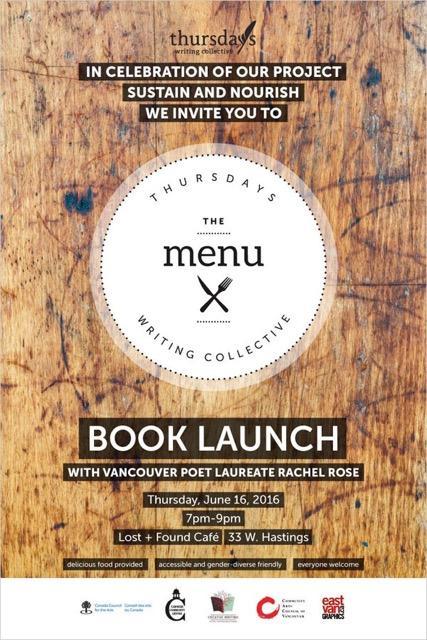 Thursdays Writing Collective Sustain and Nourish
Sustain and Nourish will investigate the connection between literature and food considering ideas related to neighbourhood-specific issues. Community writers will create and present new work in response to research, field trips, guest authors, and through food-related Social Creation Nights at local restaurants. Working closely with lead artist, former Vancouver poet laureate Rachel Rose, participants with hold public readings at the Vancouver Food Bank, the Heart of the City Festival, and publish an anthology.

Strathcona Community Centre Association Take My Word For It
Take My Word For It is a series of spoken word workshops with youth resulting in the creation of a CD andcommunity CD release event. Working with Ronnie Harris of Ostwelve, an established spoken word artist, youth at four identified sites (Strathcona CC., RayCam, Hastings CC and Britannia/VPL) will be mentored in the art of spoken word and in building a "voice" to comment on issues affecting their lives.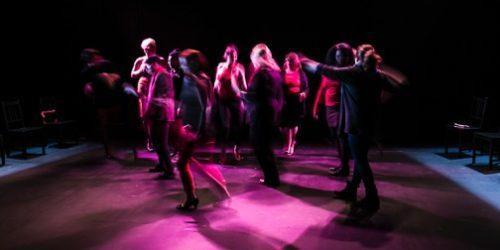 Raincity Housing and Support Society Hooker Monologues
The Hooker Monologues will create and stage an original theatrical production featuring the voices of people of all genders and social locations, including their allies, as they share a myriad of experience in and about the sex industry. Working closely with director Mindy Parfitt, author Maggie deVries, and advocate Raven Bowen, the production will workshop for a Raincity audience in June 2015 and is planned to open March 2016 at the Firehall Theatre.


Chinese Cultural Centre of Greater Vancouver Underwater Chinatown: Digital Stories
Underwater Chinatown: Digital Stories includes a set of three 5-week, artist-facilitated community digital storytelling workshops focused on the space and the subaltern histories of Vancouver's Chinatown. Participants in these workshops will learn basic skills for creating their own PodPlay (site-specific audio play) and completed works will be showcased as part of the Underwater Chinatown Website Launch in January 2016.
---

2014/2015 Grant Recipients: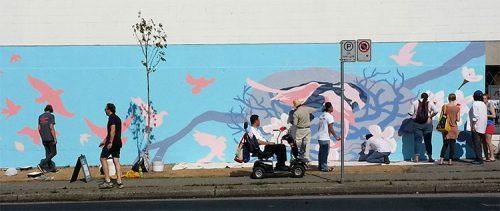 Jacob's Well Nest Community Mural
Jacob's Well, in collaboration with Mission Possible and Servants, facilitated the creation of a large outdoor mural on the wall space of the Mikado Martial Arts Supplies Building at 701 East Hastings St. The intent of the project was to encourage community participation, beautify the neighbourhood, create employment, discover leaders within the community and guide them in leading volunteers to carry out the project. The design process was led by artists Jenny Hawkinson and Cara Bain and was largely determined through community workshops at Jacob's Well. The beautiful finished mural depicts cherry blossoms transforming into birds flying toward a nest.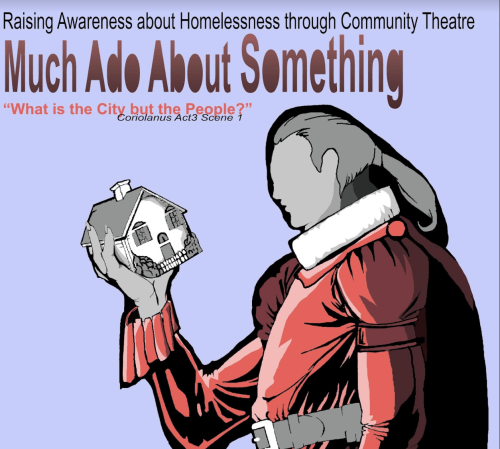 RainCity Housing and Support Society Much Ado about SOMETHING!
Raising awareness about homelessness through community theatre. For Homelessness Action Week 2014, RainCity Housing has partnered with the City of Vancouver, the Community Arts Council of Vancouver and local artist, actress and director Luisa Jojic on an exciting theatre project to stimulate dialogue and new understandings around issues of homelessness. Under Jojic's direction and guidance, a diverse group of participants have developed an original script together, using Shakespearean text as a foundation for addressing issues related to home, community, identity and belonging.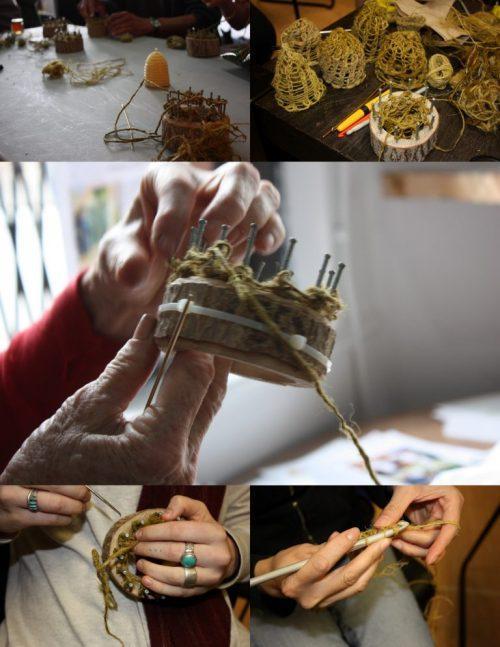 eartHand Gleaners Society Urban Cloth Project
The project weaves together First Nations gathering traditions, early settler agricultural methods and contemporary environmental practices through shared investigations for urban cloth production. It will involve DTES residents in processing flax and milkweed crop at Hastings Urban Farm; processing the plants into spun fibre that will be dyed with pollinator plant green waste from the farm; and waxing the fibre with beeswax from the neighbouring rooftop hives. Meanwhile, dance workshops will lead to the creation of choreography that celebrates agricultural rhythms and is based on the fibre processing movements. The dance performance will be a part of the final multidisciplinary celebration/performance at Hastings Urban Farm in spring 2015.
---

2013/2014 (and earlier) Recipients: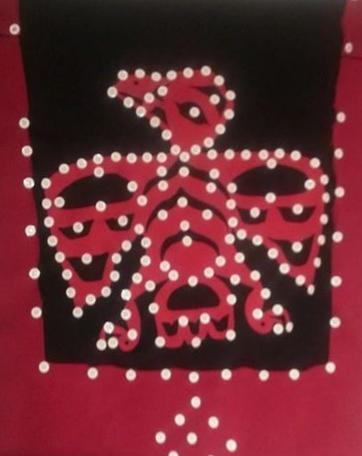 The Downtown Eastside Women's Centre Connecting our Voices will connect professional artist mentors with participating women of the Downtown Eastside Women's Centre to create in a variety of artistic media, culminating in an participant-led multimedia arts show to be displayed at local galleries. Both Aboriginal and Chinese traditional artistic and crafting practices will be featured in the work to reflect the backgrounds of the women at the Centre, and artists will look for commonalities between the cultural practices throughout the work. The professional artist-mentors are First Nations artists Christine MacKenzie, Chrystal Sparrow, and Anastasia Belokopitov.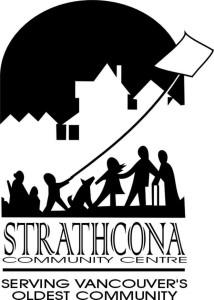 Strathcona Community Centre Meeting on Common Ground is a multicultural and intergenerational theatre-based project for seniors and youth. Its purpose is to promote community engagement, foster cultural exchange, and enhance the health and well-being of both seniors and youth. Two professional theatre artists, Sharon Bayly and Maggie Winston, with the help of an English-Chinese translator, will work with participants through the stages of story exchange, creative process, show building (including puppet and costume making), and public performance.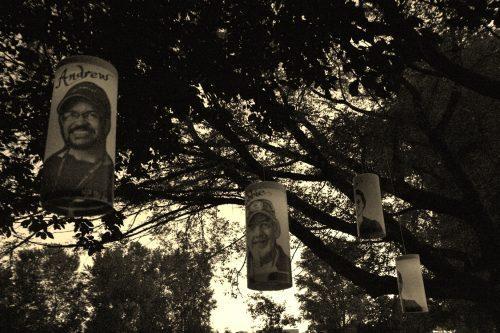 The Only Animal Out On A Limb is an intergenerational collaboration of storytelling workshops, public presentations, and online archives on the theme of growing up and growing older. The project involves diverse participants including both DTES and non-DTES residents. Elements of the project include facilitated storytelling workshops with master storyteller David Roche, public Out On A Limb events in partnership with the 2013 Heart of the City Festival, and screenings of digital stories on the outside wall of the Portland Hotel.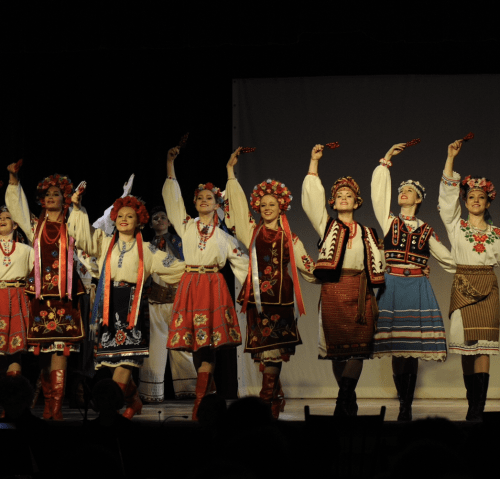 Vancouver Moving Theatre Bread and Salt is performed by a multi-generational cast of over sixty professional and community actors, singers, dancers and musicians. Inspired by stories and memories from the East End's historic Ukrainian community, this 85th Anniversary tribute interweaves oral history with live theatre and music, haunting choral singing and the driving rhythms of Ukrainian dance.