Do you have an Artist Call you'd like promoted?
E-mail us at communications@cacv.ca with the following format:

Artist Call Title
Details
Deadline
A graphic and/or logo
---
ARTS IN THE GARDEN 2023: APPLICATIONS OPEN

Arts in the Garden is an annual outdoor community event that has been taking place for now over twenty years. The event is a celebration of the intersection between artistic practices and the natural world. Each year, musicians, visual artists and performers fill outdoor spaces with their imagination and creativity, with the aim of inspiring visitors to care for the natural world while being in better relations to one another and to those who share the land with us. Arts in the Garden is an encounter of people and place, of creativity and of reflection; we invite you to join us in this special weekend of play, connection and delight on May 27 and 28, 2023.
The deadline for applications is February 22nd, 2023.
We aim to be in touch with applicants with our decision in early or mid March, 2023.
This is a paid opportunity; the amounts are dependent on funding that has yet to be confirmed as of early January 2023. In 2022, we were able to pay musicians and visual artists a rate of 100$ per day, and performers a rate of 100$ per performance. Further information regarding 2023 rates will be posted on this site as soon as we are able.
Please contact katherine@northvanarts.ca or 604-988-6844 with any questions or concerns.
---
Open Call for Musicians/Bands/Acts – Langley Arts Council

Local musicians, bands & acts interested in performing at local events and activities can now register their interest with the Langley Arts Council. Those who fill out an expression of interest form will be placed on a list and will be considered for upcoming events, activities, and programs.
Deadline: rolling deadline
Learn more and apply: https://www.langleyarts.ca/submit/callformusicians
---
Open Call for Submissions at Gibsons Public Art Gallery (GPAG), Sunshine Coast, BC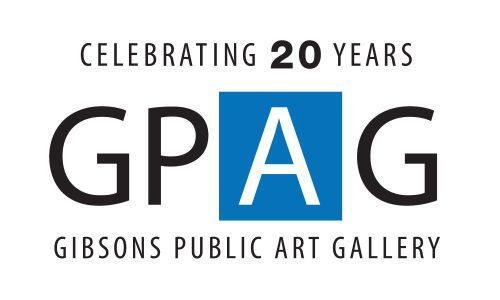 GPAG is currently accepting submissions from artists and curators for exhibitions in the Main Gallery and Eve Smart Gallery in 2024. We are a non-profit gallery located in Gibsons, a 40 minute ferry ride from Vancouver, BC. Submissions from artists working in all mediums are welcome.
Visit http://www.gpag.ca/submissions for further information, including GPAG curatorial mandate/exhibition policy, submission guidelines and forms. Submission is free.

The deadline to submit proposals is March 31, 2023.
---
Temporary Eco Artwork/Installation for Burnaby Blooms 2023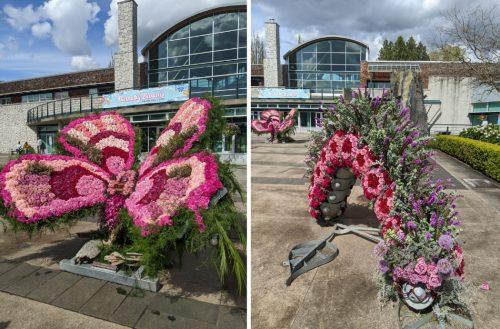 The City seeks local BC based eco artists to contribute eco art installations for the upcoming spring Burnaby Blooms Festival on May 13-14, 2023. Artists can submit to exhibit their work as temporary public installations in Deer Lake Park as part of the festival's programming during May 13-14 or an extension during the month of May pending location availability, public safety and materials to be determined by Parks, Recreation and Culture organizers.
Objectives:
• to provide a space and platform to support local practicing artists
• to raise awareness for local ecological health and sustainable fine arts practices
• to connect artists with the local community
• to showcase the work of artists to all ages and backgrounds through free and accessible events
• to provide a point of interest for those in the Deer Lake area
• to educate the community about the artistic process and artistic diversity
More information and apply: https://www.burnaby.ca/form/call-for-artists
---
Call for Artists – Skwachàys Lodge Artists in Residence Program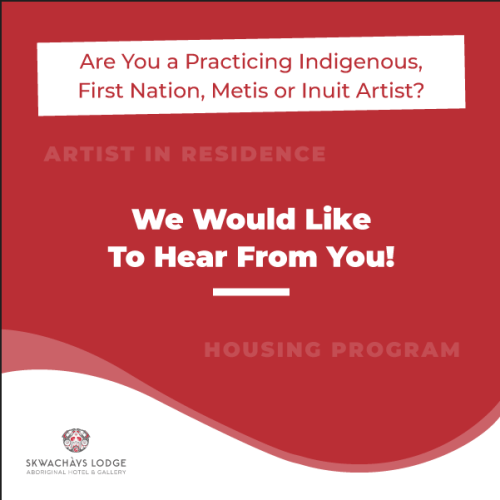 The Artists Housing Program opportunity at Skwachàys Lodge is a unique and life-changing housing program for practising Indigenous artists. This includes subsidized housing in clean, unfurnished bachelor suites, 24/7 access to shared artist workshops, and participation in programming opportunities for personal and professional development that help artists develop their craft and move into the next phase of their careers. A multi-term residency is dependent on successful program participation and the achievement of self-defined career goals. Emerging, mid-career, and senior artists are welcome to apply.
Learn more and apply: https://skwachays.com/artist-in-residence/https://skwachays.com/artist-in-residence/
---
Science World – Artist-in-Residency Program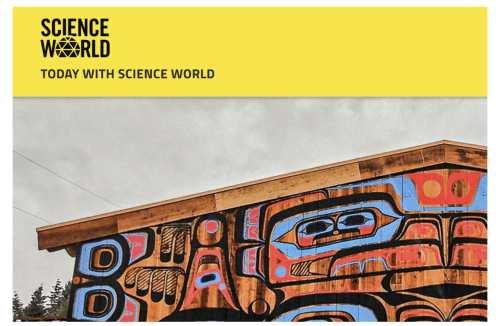 Our Artist-in-Residency program pairs an artist with a science advisor to bring together both practices to form new work. The Artist draws upon scientific research, questions, theories and principles as a source of inspiration, and either creates a new body of work or expands on an existing one. For more information, please download our FAQ sheet. 
The next Artist-in-Residency will occur in Fall of 2023. We are accepting applications until April 30, 2023.
Learn more and apply: https://www.scienceworld.ca/exhibition/art/#artist-in-residency
---
Visual or Literacy Artist for Residency on Art, Spirit and Social Justice

St Andrew's Wesley United is putting out a call for a visual or literary artist for a residency that bring accessible art to the wider community. This residency will partly support existing and ongoing work of the artist while also providing weekly and/or monthly community engagement opportunities for the wider community.The focus of the residency ideally touches on themes of Art, Spirit and Social Justice but does not have to touch on all 3. We welcome diverse perspectives and beliefs, applicants do not have to be Christian at all or from a faith tradition, and we continue to affirm the sacredness of LGBTQ2IA bodies and seek to work on continued decolonizing of our spaces, systems and mindsets.
Application Deadline: Feb 28 2023
residency is from August to December 2023
Learn more and apply:https://standrewswesley.com/artist-in-residency/
---
Place des Arts' 50th Anniversary Exhibition (June 2-22, 2023)

Place des Arts seeks submissions from current and former Place des Arts students, teachers, volunteers, artists, artisans and staff for our 50th Anniversary Community Exhibition. The exhibition will be installed in the Atrium at Place des Arts from June 2 – 22, 2023 and viewable online at placedesarts.ca/exhibitions from June 9 – August 31, 2023. This exhibition reflects our 50th season mission to celebrate Place des Arts voices through creative connection, storytelling and joy!
Application deadline: Monday, April 24, 2023
Application Form: https://placedesarts.ca/wp-content/uploads/2022/09/2022_2023-Exhibitions-PdA-50th-Anniversary-Exhibition_Guidelines-and-Application-Form_fillable.pdf
---
CALL FOR ARTISTS – Coast Mental Health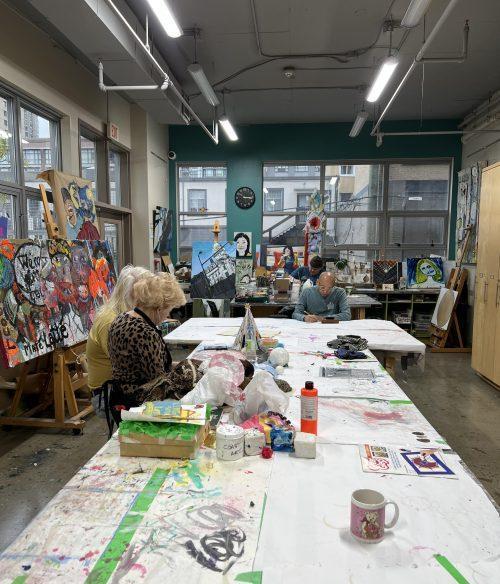 Coast Mental Health Resource Centre, located at 1225 Seymour St., has a beautiful Visual Arts Studio looking for new artists. The studio is accessible regularly from 9:00am to 4:00pm Monday to Saturday. If you would like to come and visit for orientation the studio is open Tuesdays from 10:00 a.m. to 12:00 p.m. when we have two volunteers who can introduce you to the facility. The space is ideal for artists who identify as living with mental health challenges.
More information at www.coastmentalhealth.com
---