Do you have an Artist Call you'd like promoted?
E-mail us at communications@cacv.ca with the following format:

Artist Call Title
Details
Deadline
A graphic and/or logo
---
DTES Small Arts Grants – Applications are now open!

Are you an artist connected to the downtown eastside? Consider applying for a Vancouver's Downtown Eastside (DTES) Small Arts Grants Award!
Vancouver's DTES is a hotbed of creativity. Many artists connected to this neighbourhood lack the finances to advance their work. The DTES Small Arts Grants Program is for DTES Artists. You can apply for a financial award, attend workshops, receive expert advice, and participate in a year end group show.
Thisprogram isto support DTES Artists to take their work to the next level. It is for Artists who have limited or no access to support, such as funding, sponsorship, or regular arts and culture programs.

To submit an application please visit: https://www.vancouverfoundationsmallarts.ca/
---
ArtStarts Ignites Artists in Residence – Call for artists!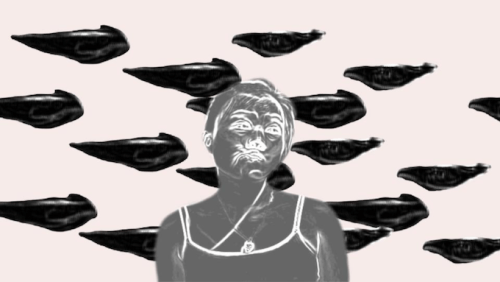 How does your artistic practice inform a sense of place? How is your art connected to the conversations around the environment? These are just some of the questions artists can explore through ArtStarts Ignites. ⁠
Ignites is our artist residency program that supports early career artists by providing them with the tools, resources, and space they need to pursue their artistic practice.⁠
Artists of any discipline whose project focuses on place-based and/or environmental arts are encouraged to apply.
Deadline to apply: Dec. 15, 2022
How to apply: https://artstarts.com/ignites-artists-in-residence
Contact Email: alyssa@artstarts.com
---
Artist in Residence Opportunity – City of Maple Ridge

The residencies are based on terms of approximately three years, commencing Winter 2023 and ending in Winter 2026, with renewal in each year subject to successful review and evaluation for all parties.
We invite professional Canadian artists in all disciplines as individuals or collectives/organizations and artist teams to respond. Artists with experience working with children and youth and diverse communities and have an inclusive arts practice are especially encouraged to apply.
Learn more and apply: https://www.mapleridge.ca/1511/Call-for-Submissions
Application Deadline: December 2, 2022
Contact Email: dslevin@mapleridge.ca
---
Richmond Art Gallery – City Hall Galleria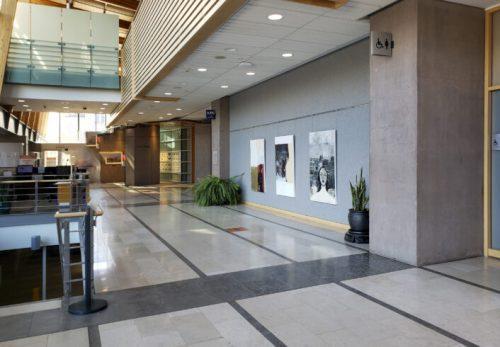 Located just across the street from the Richmond Art Gallery, City Hall Galleria is an offsite exhibition space overseen by Richmond Art Gallery. As part of its outreach to the local community, City Hall Galleria primarily highlights artists from Richmond and/or artworks with a close connection to Richmond in terms of themes and subject matter. City Hall Galleria does occasional calls and accepts submissions throughout the year.
Next deadline: November 20, 2022
More information and to apply: https://www.richmondartgallery.org/exhibitions/city-hall-galleria
Please email complete submissions to galleria@richmondartgallery.org with the subject line City Hall Galleria Submission. If you need assistance or any accommodations, please don't hesitate to reach out via email. Only selected artists will be contacted. Submissions will be kept on file for a period of up to one year for consideration.
---
The Port Moody Arts Centre – Gallery Exhibition Proposals

The Port Moody Arts Centre provides more than 300 art programs and music lessons along with a schedule of nine gallery exhibitions in three gallery spaces each year. The main floor of this heritage building is mainly devoted to the gallery, and exhibitions are free to the public.
The gallery accepts exhibition proposals year-round, from groups and individuals in all media and subject matter. Proposals are reviewed twice per year by the Port Moody Arts Centre Gallery Committee.
Please fill in the online submission form or contact submissions@pomoarts.ca for assistance.

Online submission form: https://form.jotform.com/82276789770272
---
Place des Arts' 50th Anniversary Exhibition (June 2-22, 2023)

Place des Arts seeks submissions from current and former Place des Arts students, teachers, volunteers, artists, artisans and staff for our 50th Anniversary Community Exhibition. The exhibition will be installed in the Atrium at Place des Arts from June 2 – 22, 2023 and viewable online at placedesarts.ca/exhibitions from June 9 – August 31, 2023. This exhibition reflects our 50th season mission to celebrate Place des Arts voices through creative connection, storytelling and joy!
Application deadline: Monday, April 24, 2023
Application Form: https://placedesarts.ca/wp-content/uploads/2022/09/2022_2023-Exhibitions-PdA-50th-Anniversary-Exhibition_Guidelines-and-Application-Form_fillable.pdf
---
General Gallery Submissions – Outsiders and Others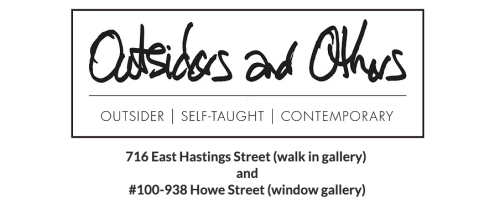 Introduce yourself to us!
If you are a self-taught artist, please introduce yourself to us!
Send us an email with some information about yourself and about what you make. Images, resumes, artists statement, bio, website link, whatever you think will give us a good understanding of who you are and what you do. Please include your contact information as well.
Email us at outsidersandothers@gmail.com
---
CALL FOR ARTISTS – Coast Mental Health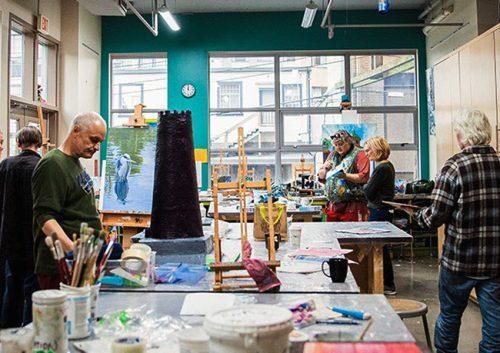 Coast Mental Health Resource Centre, located at 1225 Seymour St., has a beautiful art studio looking for new artists. If you would like to come and visit, the studio is open Tuesdays from 10:00 a.m. to 12:00 p.m. and two art volunteers will be there to introduce you to the facility. The space is ideal for artists who identify as living with mental health challenges.
More information at www.coastmentalhealth.com
---