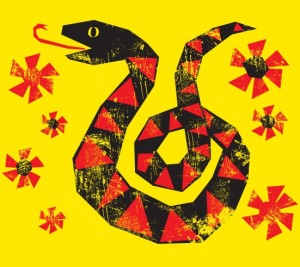 Join our Eco-Arts initiative in the creation of a snake sculpture for the Year of the Snake!
Artist Alastair Heseltine will lead five half-day sessions at the Firehall Arts Centre Courtyard and teach skills on working with natural materials, including green willow. The snake sculpture workshops are part of a series of events to engage with community members celebrating the lunar new year. The resulting art works will be installed at the Dr. Sun Yat-Sen Classical Chinese Garden.
Participation in the workshops is free but places are limited – please register
The snake will be created at the Firehall Arts Centre Courtyard (Cordova and Gore – entrance off Gore) 1:00 – 5:00 pm Monday through Friday from January 14-18 (Wednesday's session is 9am-1pm).
Participants can register for one or more workshops, but please let us know if you register and then cannot make it, as space is limited to a maximum of 15 participants.
Register by clicking on the links below:
Stay tuned to www.cacv.ca/snake for more updates.
Thank you to our community partner, Firehall Arts Centre, for providing space and support for the workshops.
Thank you to BC Arts Council and City of Vancouver for support for our Eco-Arts programs and to the Province of BC for a Multiculturalism Grant that funds our Year of the Snake projects.