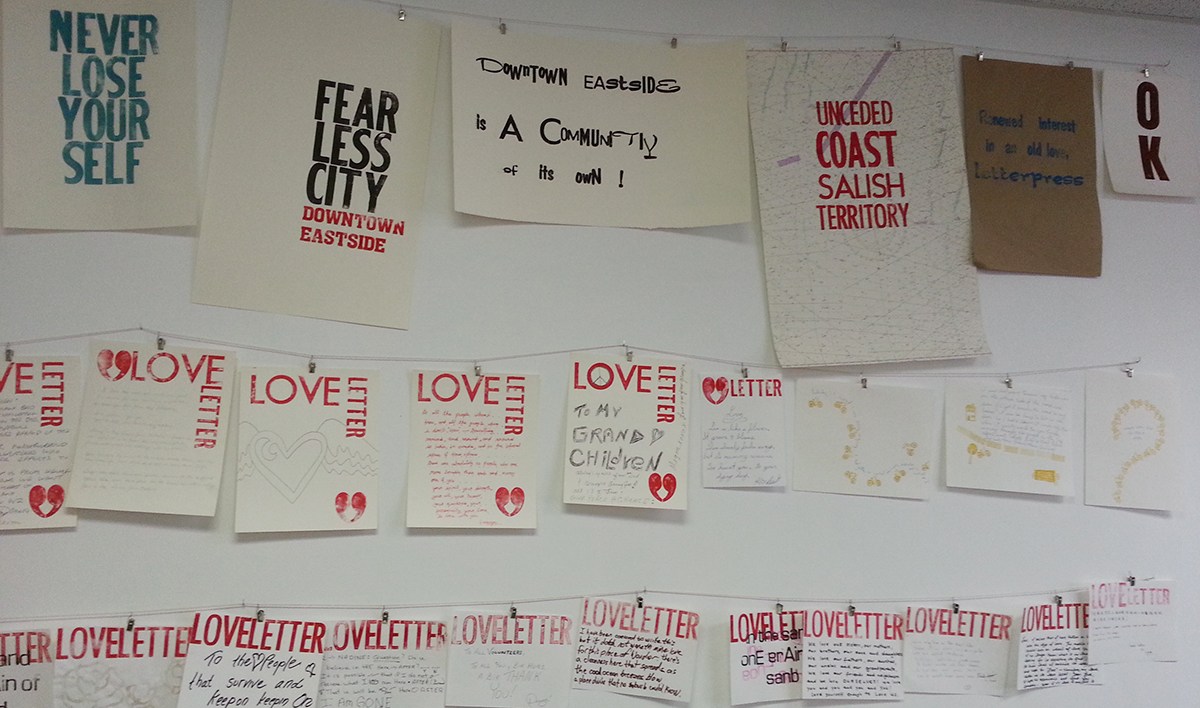 CACV has partnered with the WePress Collective to support the activities of the WePress Community Space.
CACV provided the letterpress from the W2 space to WePress and continues to work with the collective on funding options and cross-promotion.
Created by long-time artists and community organizers, WePress is a new accessible makerspace located in Vancouver's Chinatown that welcomes diverse populations, including those marginalized by class, sexuality, gender, race, culture, disability, mental health, and addictions.
WePress knows that there are many artists living and working in the Downtown Eastside (DTES) who face the challenge of an ongoing shortage of working space, places to sell their work, and access to certain kinds of equipment and the training required to use that equipment. WePress provides access to a unique assortment of hard-to-access technologies, including a letterpress and type (wood, polymer, and metal letterforms, and soon, a set of 8000+ Chinese characters), an industrial sewing machine, and a 3D printer.
Find out more at WePress.ca