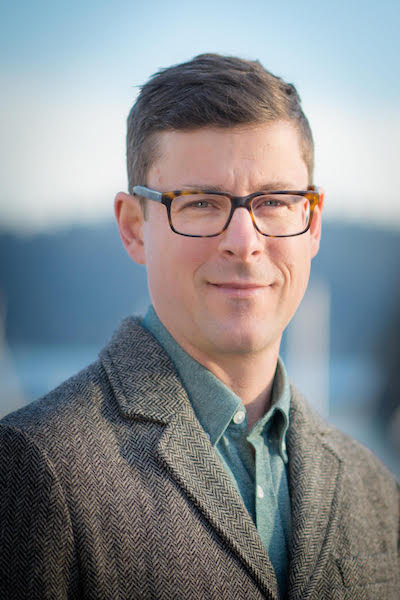 The Community Arts Council of Vancouver (CACV) has completed a leadership transition with Eric Rhys Miller joining as the new Executive Director. Miller joins the CACV bringing a strong background in arts administration and community-engaged arts, having most recently worked as Artistic Producer for The Only Animal theatre company.
"CACV has reached a new level of vibrancy through its current reorganization, and I am thrilled and humbled to join the organization. As a great believer in the power of community-engaged art practice to advance social possibility, I look forward to working with the staff, Board, artists, and volunteers in the Downtown Eastside and beyond," said Eric Rhys Miller, Executive Director.
Under former Executive Director Chris Gilpin's leadership, CACV designed a new strategic plan, completed a rebranding (including a new website), and launched a new program, Reframing Relations, focused on bringing artists into classrooms and community centres to improve intercultural relations between Indigenous and non-Indigenous groups. Gilpin will continue to support the arts in his new position as Program Officer at the BC Arts Council.
Valerie Smaller, President of CACV, said, "The Board and staff welcomes Eric to the organization for his energy and experience, which will be a tremendous asset to support those involved in community-engaged arts. He will definitely enrich the organization and move us along in our redevelopment process to support a more broadly based community."
Bio
Eric Rhys Miller has worked professionally for 26 years in Canada and the U.S. as a performer, teacher, director, producer, theatre maker, and nonprofit administrator. With The Only Animal, Eric collaborated on 18 original works and led youth and community engaged projects for the company. He directed the interspecies multimedia storytelling project: Out On A Limb, supported in part by CACV's DTES Community Art Fund, which was remounted at the Heart of the City Festival. He led the teams that developed 2nd Story: Blood Alley and DAREU!, combining storytelling and film within an augmented reality mobile app. Eric led youth theatre programs at The Cultch in 2014-15 and created the site-specific Lord of the Flies: Remix with five teenage boys. In 2016, he co-mentored and produced Generation Hot with Vancouver Fringe for young artists responding to climate change. Eric practices at the intersection of people, place, and story.