We hope to see you at the free preview of our new opera, FALLUJAH, which we're giving at Carnegie this Friday, May 11 from 4-6pm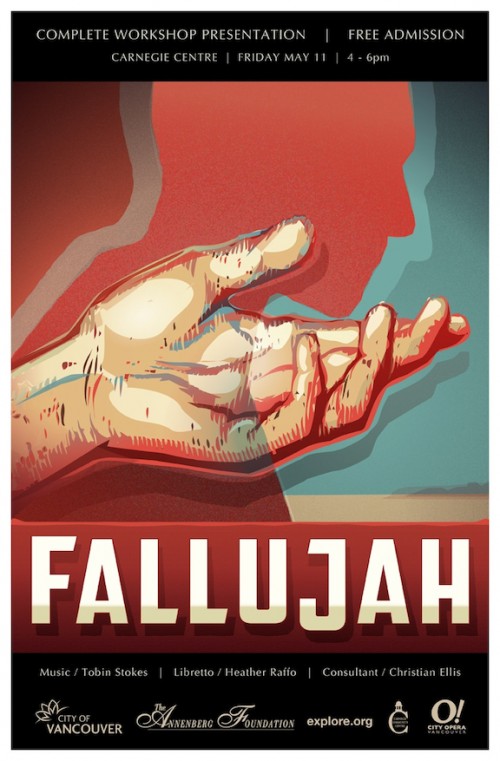 City Opera Vancouver would love to have a full house. You can help Artistic Director, Charles Barber, achieve just that!
Fallujah is the story of an American marine and an Iraqi boy whose lives intersect at the Battle of Fallujah in 2004. It is a story of conscience and regret, of loss and longing, of survival — and hope — when war and its aftermath have destroyed lives and sanity and identity. It is a deeply compassionate piece, revealing how a US warrior comes to accept who he is, and what he has done. Fallujah forgives and reconciles.
If you haven't heard the inimitable Charles Barber, you might like to listen to the podcast of him talking about City Opera and the Downtown Eastside.
Click here for podcast.