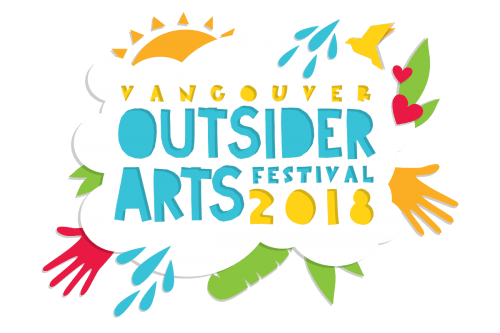 CALLING ALL VOLUNTEERS
Vancouver Outsider Arts Festival
August 10 – 12, 2018
Do you have a passion for the arts? Want to make connections with like-minded arts-lovers and support our local art community? Join the Vancouver Outsider Arts Festival as a festival volunteer!
The Vancouver Outsider Arts Festival (VOAF) offers visual and performing artists facing social exclusion and other barriers opportunities for exhibition and sales, performance and participation, connection and learning.
We are seeking enthusiastic, friendly and engaged volunteers to join our team and provide an outstanding experience for all. The 3-day free festival takes place at the Roundhouse Community Arts & Recreation Centre from August 10-12, 2018, and includes individual artists as well as organizational partners, workshops for artists and the public, and hundreds of artworks on display and for sale, alongside live art and other performance forms.
We have volunteer opportunities in:
Install/De-Install
Information
Front of House
Floor Runners
Sales
Artist Relations
The scheduling is flexible: volunteer shifts are 4-5 hours, with the option to volunteer for a single day, or each day of the festival. More information about the Vancouver Outsider Festival can be found here.
To apply as a festival volunteer, please e-mail voaf@cacv.ca or call 604-682-0010.