Ready to share, learn, and connect ?
Want to perform/show/sell your work?
August 11-12, 2017
Presented by Community Arts Council of Vancouver
in partnership with Roundhouse Community Centre
Vancouver, BC
Map & Directions
Once known as Art Brut, Outsider Art refers to the work of any artist who has little or no contact with the mainstream art world, often including low-income, visionary, folk, and aboriginal artists, and artists with mental health diagnoses. Outsider Art fairs and festivals are held in London, New York, and Paris. Given Vancouver's number of outsider artists, we see tremendous value in this inclusive movement.*
The inaugural Vancouver Outsider Arts Festival offers access to audiences, patrons, peers, community and learning to artists who do not currently have access to mainstream markets or cultural institutions.
Unlike many art fairs, both performing and visual artists are invited to share their work, build their skills, and strengthen their connections to community.
There will be an Artist Capacity-Building workshop, a Learning Lab on building performances within excluded communities, and demo-workshops on creative process by participating artists.
100% of sales go to exhibiting artists. Performing artists will receive fees.
Artists facing visible or invisible barriers are invited to apply.
Groups working with socially excluded artists are encouraged to contact us about group exhibition space.
To Apply
Please tell us about yourself and your practice, including how you identify as an Outsider Artist. Make sure to include your name and how we can contact you. 500 words max.
Visual Artists
Include 4-6 clear pictures of your artwork either as photocopies or .jpg files.
Performing Artists
Describe your short performance (10-20 minutes max)
Auditions will be held in late May.
Email applications to voaf@cacv.ca
OR
Mail applications to:
CACV
440-111 W. Hastings Street
Vancouver BC V6B 1H4
Applications due May 1, 2017
Selected artists will be notified within 4-6 weeks
Need more information? Email us or call 604-682-0010
Need some help getting started? Come to an Outreach Workshop!
April 5th from 4-6 PM – Roundhouse Community Centre
April 11th from 12-2 PM – Carnegie Community Centre
April 16th from 7-9 PM – Gallery Gachet (ASL Interpretation available)
April 20th from 2-4 PM – Oppenheimer Park
April 23rd from 3-5 PM – Brittannia Community Centre
April 23rd from 7-9 PM – Gallery Gachet
Space is limited.
Please RSVP  to reserve your workshop spot at voaf@cacv.ca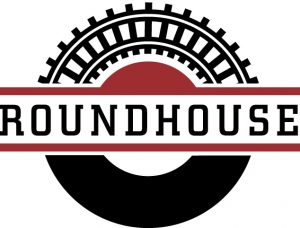 *It is rarely recognized how, throughout history, art created by those who identify as "outsiders" profoundly influences trends, aesthetics, and evolution of cultural thought within the mainstream. Outsider Art can be evocative, prophetic, subversive, and can draw our attention to cultural legacies and understandings that are often marginalized, yet that profoundly shape our society.
There are as many definitions of Outsider Arts as there are artists who identify as outsiders. The Vancouver Outsider Arts Festival aims to create a space for dialogue, exploration, and shared discovery of what Outsider Arts means here, in this place, at this time, and what its contribution is to how we understand ourselves as a society.