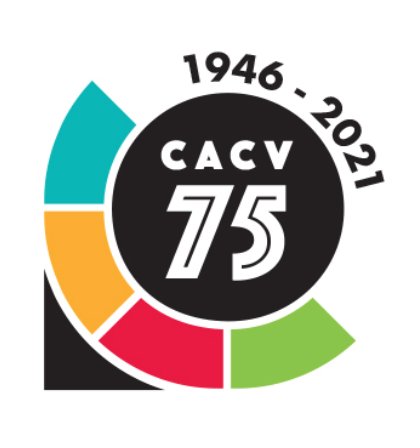 CACV is 75 — Let's Celebrate!
CACV is celebrating its 75th Anniversary and we're hosting CACV75, a free community celebration featuring a visual arts exhibition, art sales, live performances, and more! The event aims to celebrate the many accomplishments of the Community Arts Council of Vancouver since its inception in 1946.
CACV is the oldest Arts Council in North America, and we have a lot to show for our years! CACV75 will highlight key accomplishments, including establishing civic theatres, museums, galleries, music schools, contributing to civic design, creating cultural spaces, and preserving historical sites. CACV has advocated for initiatives, programs, and facilities that are instrumental to the arts in Vancouver, and has played a vital role in providing facilities and access to arts in Vancouver for over seven decades.
The CACV75 will include performances by:
Emma Parkinson and Roger Parton (of City Opera Vancouver)
Saint James Music Academy
Hosted by CBC Early Edition's Stephen Quinn
Admission: Free
When: Friday, October 14, 2022 @ 6:00 -9:00 PM
Silent Auction, snacks, and drinks will be available!
Doors open at 6:00 PM
Performances and entertainment start at 7:00 PM
Where: The Roundhouse Community Arts & Recreation Centre
(181 Roundhouse Mews, Vancouver)
The event will be hosted at the Roundhouse Community Arts and Recreation Centre and will coincide with the opening night of the 6th Annual Vancouver Outsider Arts Festival (VOAF) – Canada's first and only festival for Outsider Art.
VOAF is a 3-day free event from October 14-16, 2022, offering over 100 visual and performing artists facing social exclusion and other barriers opportunities for exhibition and sales, performance and participation, connection, and learning.