Happy summer! We only have a few updates this month. A few of our CACV team are going to visit "Outsider Art Festival" in Helsinki, Finland, as part of a research trip to learn more about their festival and to build cross-cultural collaborations with their team. Also this month, we're still actively organizing our "Neurodivergent Arts Collective" sessions, and will be releasing the lineup of performers, artists, public workshops, and events for the upcoming Vancouver Outsider Arts Festival this September! Stay tuned.

Programs
Community Arts Fund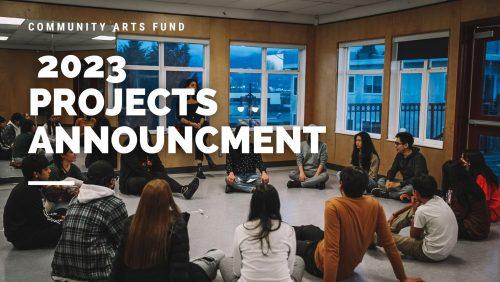 The Community Arts Fund is delighted to announce the 2023 funding recipients! This year, we saw an overwhelming response with a record 143 project proposals received, compared to 64 in the previous year. Out of the exceptional submissions, six projects have been selected to receive a total of $23,000 in funding. We were thrilled to see the diverse and creative ideas that came in this year and look forward to witnessing the positive impact the selected projects will bring to our community in the coming months!
25th Anniversary Podcast Series presented by Centre A
Enable Creativity, Enable Play presented by Enable: Arts Society
Marpole Community Artist Exhibit presented by Marpole Neighbourhood House
Pride in Art at the Carnegie Community Centre presented by the Pride in Art Society
Queer Joy Workshop Series and Screening presented by XINEMA
When the Cycles of Corn, Salmon and Bison Meet presented by Dunna'eh House of Healing Society
Visit the Community Arts Fund page of our website to learn more about the selected projects: https://www.cacv.ca/community-arts-fund/
---
Vancouver Outsider Arts Festival
Touring Exhibition now at Langley Arts Council!
The Vancouver Outsider Arts Festival is at its final stop of the touring exhibition and is now at Langley Arts Council. Experience the vibrant world of outsider art as talented artists challenge norms and express their creativity in extraordinary ways before it ends on August 14! This captivating exhibition showcases diverse and imaginative visions brought to life by exceptional outsider artists.
Exhibition Dates: July 5, 2023 – August 14, 2023
Location: Langley Arts Council, 26770 29 Ave, Aldergrove, BC, V4W 3B8
Can't make it in person? You can check out the work of the artists online: https://www.langleyarts.ca/aifs-online-galleries/vancouver-outsider-arts-festival-
---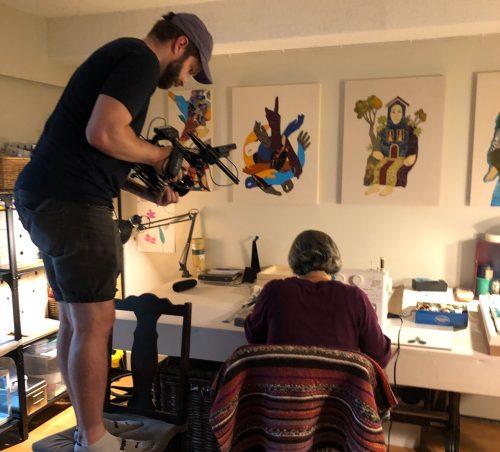 📢 Sneak Peek: Behind-the-Scenes of our Interview with Katalina Guerrero!
Recently, our team stepped into Katalina's world as she graciously invited us into her home and studio. We are working on an upcoming video project as part of our Vancouver Outsider Arts Festival to show our artists' processes and journeys through the festival experience, their unique perspectives, and more!
Stay tuned for the official release of this video, coming in early 2024! Visit www.voaf.ca for festival information – more to be announced in September.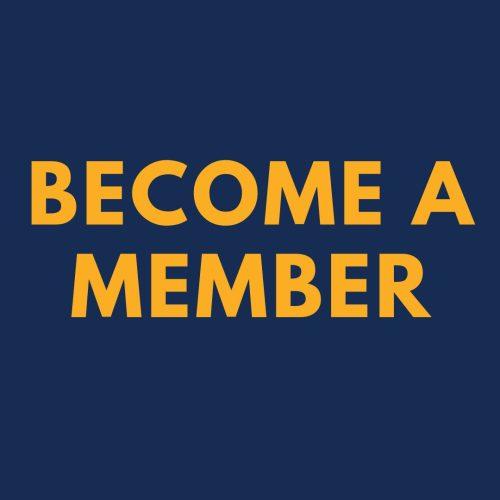 For enhanced individual memberships and organization/group memberships, benefits include a profile page in our Arts Directory.
Memberships start as low as $15 for students/seniors and $25 for individuals. Join as a member online here.