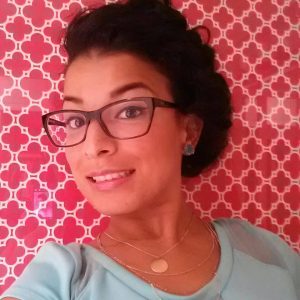 The CACV would like to extend a warm and official welcome to our Intern: Daniela Guerrero-Rodriguez.
We asked Daniela to share with us a bit about herself, and she honoured us with a brief introduction.
          "Hi! My name is Daniela Guerrero-Rodriguez. I had the opportunity to learn about CACV by chance while waiting in line to watch Foreign Radical by Theatre Conspiracy a few months ago. Community art and theatre are rather new to me and I only recently started learning more about the art scene here in Vancouver. My background is in mental health in the capacity of youth worker, but a few years ago I began looking for a change after witnessing the transformative power of art when applied to youth in my care. I dedicated myself to learning more about community art and was lucky enough to be accepted into SFU's Art for Social Change Masters program.

While chatting with other patrons in the theatre lobby I met Eric Rhys Miller, who mentioned working for CACV. Intrigued, I did a quick Google search and saw that CACV was what I had been looking for; then and there I decided to get in touch with Eric and see how I could get involved. I have had the wonderful opportunity of volunteering and learning so much in my short time with CACV. It has a very impressive history in the cultural development of the city of Vancouver.

I am excited and honoured to learn from of such a historic community group and look forward with them towards the future."
Thank you so much for choosing to work with the CACV, Daniela! We are glad to have you a part of the team.