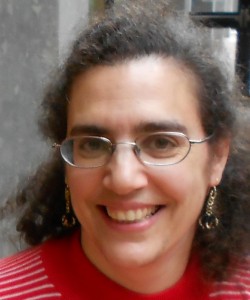 Ghia will read poems at the Dialogue on Saturday.
Ghia Aweida is a founding member of Intrepid Pens; a reading-writing group that began at the Downtown Eastside Women's Centre (DEWC) and now operates out of W2 Media Cafe (Vancouver BC). She was born November 15, 1965, in Beirut, Lebanon. She is of Palestinian, Syrian, and Lebanese descent. She attended elementary school in Lebanon, spent a school term in Greece (1976) and returned to Beirut for two more years, then relocated with her family to Cyprus in 1978, where she completed high school. In July 1986, she immigrated to Canada with her family, settling in Vancouver where she continues to make her home.
Ghia began taking her writing seriously in the 1990s, and has published poetry online (Intrepid Pens, and Farouz.com), in Megaphone, and in her self-published chapbooks, most recently, Poetry of Hope. She has recently participated on the panel in the Vancouver 125 Poetry Conference, took part in the Heart of the City Festival, and Grit Lit Live.