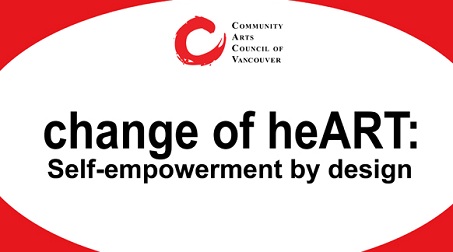 Click above for detailed agenda for Community Arts Dialogue Sept. 29, 2012
We regularly convene community arts dialogues to bring together artists, community members and those just interested in "creating community through the arts".
The goals of our dialogues are to:
Facilitate networking
Share tools, resources and best practices
Explore and increase awareness of community arts – what are its forms and what are the benefits?
Identify needs for the community arts in Vancouver

Change of heART: Self-empowerment by Design
Date: Saturday, September 29, 2012
Time: 1-4pm
Place: UBC Learning Exchange 612 Main Street
The Community Arts Council of Vancouver invites you to come and join the conversation about community arts in Vancouver.  We'll talk, meet, and even make art together!