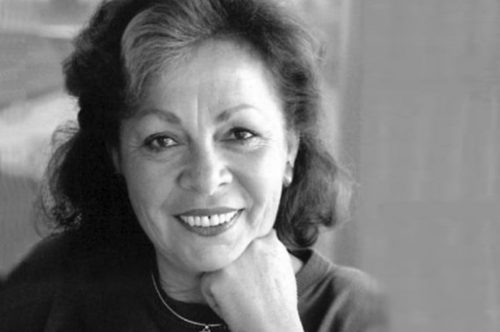 The Community Arts Council of Vancouver (CACV) is awarding the second annual Yulanda M. Faris Young Philanthropist Award to recognize leaders in fundraising for the arts under 35 years old. The winner will receive the award at CACV's annual fundraiser SWITCH! November 14, 2017, an event that Yulanda Faris co-founded to support the Community Arts Council of Vancouver and the Community Arts Fund. The winner will have the opportunity to choose a Downtown Eastside (DTES) Vancouver organization supporting the community led renewal through the arts and a $1,000 donation will be made in their name to that organization.
Yulanda Faris, who passed away in 2015, worked on behalf of the Vancouver arts community supporting opera, dance, the visual arts and literature. She was Co-Chair, along with John Montalbano, of the Community Arts Fund. In 2010, Yulanda and Mohammed Faris were recipients of the Roman John Hnatyshyn Award for Volunteerism in the Performing Arts.
"Yulanda had a lifelong passion for the arts in all its forms. She also held a strong desire to inspire others, especially the next generation, to become engaged in supporting the Vancouver arts community," said Valerie Smaller, Board Chair, Community Arts Council of Vancouver.
The criteria for the award will consist of the following:
Leadership in recent projects or activities supporting the arts
Major gifts to arts organizations, board service
Commitment to raising the profile of the arts in Greater Vancouver.
As there are a variety of ways to demonstrate leadership in philanthropy, the ideal candidate will fulfill some of these criteria, not all, and/or a combination of them.
Nominations for this award should be sent to: http://www.cacv.ca/nominate
Deadline for nominations is October 30, 2017, 11:59pm PST. Nominees will be juried and the winner selected and notified on November 6, 2017
For more information contact:
Eric Rhys Miller, Executive Director
604.682.0010 (Office)
eric.rhys.miller@cacv.ca