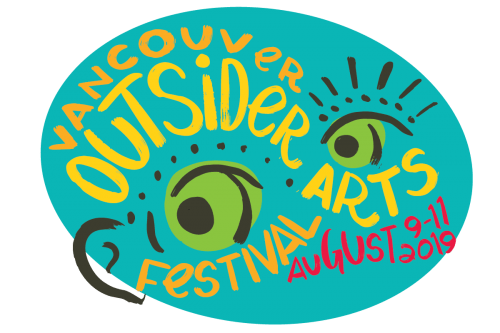 2020 Vancouver Outsider Arts Festival

Roundhouse Community Arts & Recreation Centre
August 9 – 11
VOAF is dedicated to supporting self-identified outsider artists who face social exclusion and other visible/invisible barriers to sharing their work. Our primary values are inclusion and active participation towards strengthening a sense of community and creative citizenship among outsider artists and the public.
We are seeking proposals for Workshops of two types:
capacity-building for artists, especially for outsider artists
arts-based activities for a general audience, especially if inspired by or related to the VOAF visual art exhibition
We are also considering proposals for Artist Talks that focus on such themes as community arts practice and the realities of being outsider artists (self-made, self-taught, facing exclusion, etc.) including the practical tools to navigate these paths.
There can be overlap between these two categories and we encourage creative engagement.
Total Time of Workshop/Talk: 3 Hours
Fee: $310 per Workshop/Artist Talk

Proposals must be minimum 2 hours in length. For Artist Talk proposals we recommend including a Talkback or an Activity. Interactive proposals where learning and working across disciplines is foregrounded are given priority.
Contact voaf@cacv.ca with subject line:
"2019 Artist Talk/Workshop Proposal" by April 30, 2019.
---
Past years' VOAF Artist Talks and Workshops:
Workshop: Linoblock Printmaking with Edzy Edzed
In this free, public, hands-on workshop with artist Edzy Edzed, participants will create their own 4″ X 6″ Lino Block print from start to finish. Edzy will guide you through drawing, transferring, cutting, inking, and printing your image. No experience required! All materials provided. Registration limited to 15 participants.
Artist Talk: The Business of Selling Your Art with Karen Irving & Talkback with Jeff Wilson.
Now you, too, can learn the secrets of how to think and act like a brand, harness your potential, and take charge of your art career, and the business of selling your art.
Create strategies and tactics to tap into the power of active goal setting, learn the principle of visual identity, think in terms of markets, execute an action plan, build a road map with steps to reach your goals.
This workshop will also demonstrate and drive home the essential skills you need to become a more polished, persuasive communicator. You'll gain insights into everything from making a good impression to motivating your customer to buy your art while learning different methodologies of pricing your art to reach your target audience.
---
Artist Talk: Writing Grants 101 with Allyson McGrane
Money is out there for artists … all you have to do is ask!
OK, it's not that simple.
Let Allyson McGrane take you through the basics of writing grants. There's a craft to making those requests for support and Allyson will share her deep experience and offer useful practical tips and tools to help.
This public, free workshop is intended for beginners but there is sure to be new resources and insights – it's never too late to refresh your approach and gain insights!
---
Workshop: Ekphrastic Writing with Heidi Greco
Not to be confused with writing that makes you feel ecstatic (though that may happen too), it's writing inspired by some other art form. The word 'ekphrasis' comes from the Greek, and means description or interpretation.
Join Surrey poet Heidi Greco in exploring some possible links between the visual arts and the art of words. In this hands-on session you will consider examples of ekphrastic work by several established writers. There will also be prompts to get you writing and, of course, art in the gallery that is sure to inspire you.