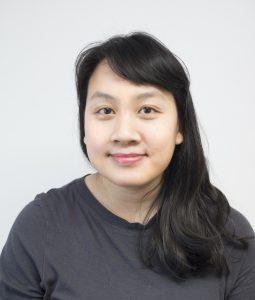 Community Arts Council of Vancouver (CACV) is excited to announce the new Executive Director, Kristin Cheung. Kristin took over the position from Eric Rhys Miller on July 5, 2021.

Kristin brings over 14-years experience in arts administration and non-profits including positions at Pivot Legal Society, Vancouver International Film Festival, Contemporary Art Gallery, Gateway Theatre, Ricepaper and Geist Magazine. She holds a Masters in Arts Administration and Cultural Policy from Goldsmiths, University of London. She is also a fellow of the Global Cultural Leadership Program/Cultural Diplomacy Platform. She co-founded "The Future is you and me", a free community mentorship for women of colour in the arts. She brings her experience in non-profit fundraising, community building experience and passion for working with underrepresented communities in the sector.
"I'm thrilled to join CACV in this pivotal moment in its history as we're on the verge of celebrating 75 years as a cultural landmark in Vancouver's arts community. I'm excited to build meaningful relationships with our amazing group of community artists. Despite these challenging times, the arts and cultural sector is needed now more than ever. I'm looking forward to bringing justice, equity, diversity and inclusion values to all aspects of our work and community programming." – Kristin Cheung
"The Board of Directors of CACV are pleased to welcome Kristin at a celebratory and transformative time in our organization's history. The diversity of her experience and broad understanding of the arts community will help to place us in a leadership role moving forward to a new era in arts community in Vancouver." – Valerie Smaller, Board President
Join us in welcoming Kristin Cheung to CACV!