Looking back at 2022, we've accomplished a lot with the small and resourceful team despite the ongoing shifts with the pandemic. In February, we welcomed 9 new Board members and along with our volunteers, interns, and staff we were able to grow many of our programs this year!


The following program stats will showcase all that we have achieved over the last year and look forward to the exciting changes and programs that lie ahead. We're looking forward to the next 75 years!

This year we hosted the 6th Annual Vancouver Outsider Arts Festival (VOAF) from October 14-16, 2022 at The Roundhouse Community Centre and a Touring Exhibition that will run from December 2022 to Fall 2023.
2022 statistics:
3,423+ audience members, including in-person and online views of recorded performances and workshops
104 visual and performing artists participated
15 performances
621 artworks presented
4 free public workshops took place in-person
5 online public workshops will take place in March 2023
5 online workshops to support "Getting Outsider Artists Online"
$12,000+ in art sales
1 event at the Annex Theatre featuring alumni VOAF performers
Learn more about VOAF at www.voaf.ca
---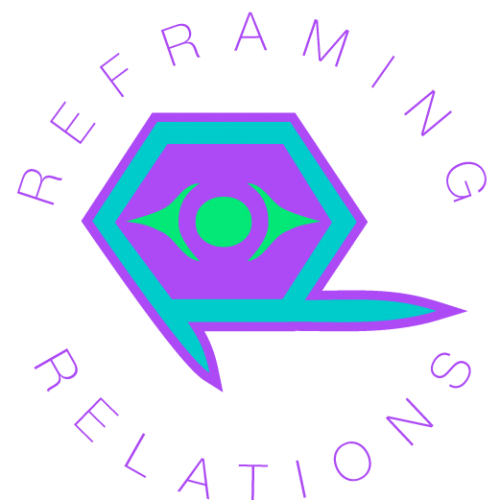 This was a year of transition for the Reframing Relations program. Due to the COVID restrictions, we were not able to host as many workshop programs in person.
In Spring 2022, we hosted check-in meetings with all artist-facilitators and completed an online workshop booking system.
We are currently fundraising to support the program to increase our capacity. If you are able and interested in supporting this program, please consider making a donation! https://www.cacv.ca/get-involved/donate/
---
The Community Arts Fund (CAF) program was reviewed as part of CACV's 2019-2021 strategic plan and returned in June 2022. The fund was renewed and expanded to open applications to individuals, the fund was previously only open to organizations who had charitable status. Individuals and organizations can now apply to up to $5,000 in project support.
This year we expanded the geographical boundaries of the fund to projects that demonstrate primary impact within the City of Vancouver geographic boundaries, although 50% of the fund remains guaranteed to be distributed to projects that specifically serve the DTES community.
An advisory committee was formed in Spring 2022, composed of a diverse group of arts professionals and local artists. Advisory Committee members are selected due to their strong connections to the Downtown Eastside community and to community arts within the City of Vancouver.
CAF Advisory Committee members:
Alison Fraser
Beatrice Gill
Dan Small
Mónica Reyes
Olumoroti Soji-George.
CAF had $20,000 to distribute in 2022 and the Advisory Committee selected 5 projects to receive funding. Projects were selected in August 2022 and funded by September 2022.
2022/23 Funded Projects
We are pleased to announce 5 projects receiving funding from the Community Arts Fund from the 2022/23 intake.
A celebration of the past and a look to the future: 40 years of the Carnegie Learning Centre – presented by Capilano University
BIG TOP Art Tent – presented by Alex Stursberg & Andrew Dadson
Exploring Perceptions Latino-Canadian identities in Vancouver through art – presented by Carolina Aguirre
Parsing Genocide – presented by Massy Arts Society
Squeak! (Community Stories from a DTES neighbourhood) – presented by Ray-Cam Community Association
---
Coming in 2023
Neurodivergent Artist Collective
NEW project with funding from Disability Alliance BC. This project project will encourage neurodiverse artists to take space in a neurotypical world and work collaboratively to dismantle invisible inequities in contemporary art spaces.
Applications open in February 2023!
More information: https://www.cacv.ca/nac/
VOAF 2023
VOAF will return for its 7th year! Applications open on April 1, 2023.
Visit www.voaf.ca to stay up to date on the festival.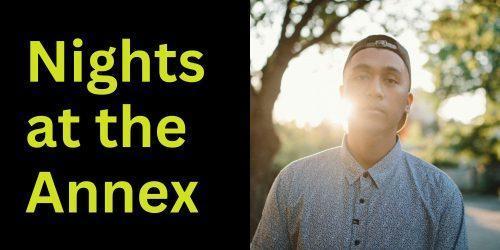 Nights at the Annex
Throughout 2023 we will be hosting events at the Annex Theatre with special guests curating the evening. First up is Francis Arevalo, who will be curating an evening of local performers on February 18, 2023.
More details coming soon!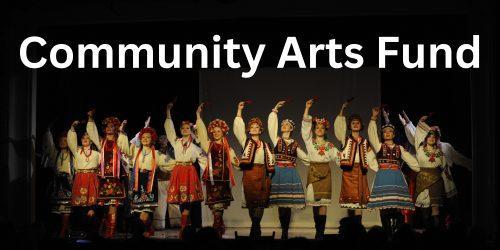 CAF 2023
The Community Arts Fund will open in Spring 2023 for applications to receive funding for community arts projects. Stay tuned!