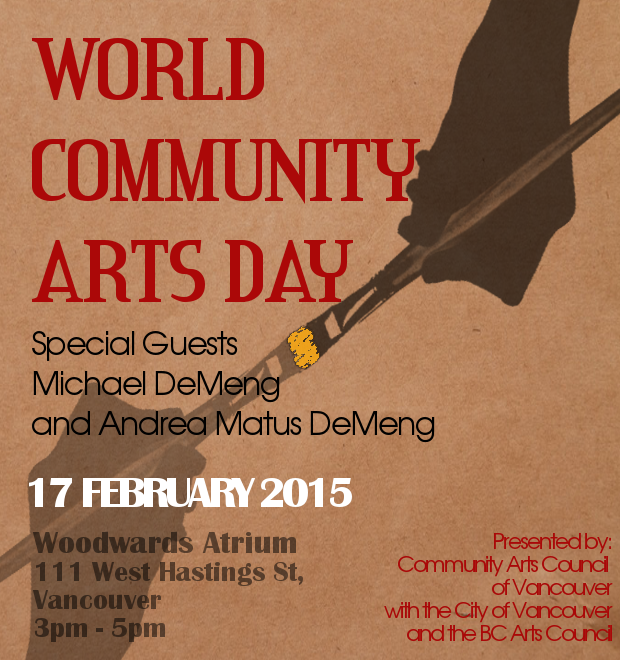 Celebrate World Community Arts Day with us!
Local artists Michael DeMeng and Andrea Matus DeMeng, creators of the viral Art Abandonment movement will be talking about their journey with movement. Experience what Art Abandonment is about and how a simple act of abandoning art in public spaces can bring joy to others.
---
CALL FOR PROPOSALS:
Downtown Eastside Community Arts Fund Program 2015/2016 (Click for more information)
Submission deadline: Tuesday, March 3, 2015
---
DTES Community Arts Fund Video – Fall 2014
Local filmmaker Colin Askey followed this year's Community Arts Fund-supported projects, and we'd like to share the results with you! A big thank you to Colin, to the artists and leaders of Urban Cloth Project and Much Ado About Something, and to all the participants in this video!