Executive Director: Kristin Cheung 冮雪莉
Pronouns: she/her/hers

Kristin Cheung is a fundraiser and arts administrator with 10+ years of experience working in arts and non-profits. Born and raised in amiskwaciwâskahikan territory (also known as Edmonton), she now lives and works on the traditional, unceded traditional territory of the Katzie, Semiahmoo, Kwantlen First Nations, also known as Surrey.
Kristin is passionate about working with and supporting the work for under-represented communities and has volunteered and fundraised for numerous culturally diverse nonprofits in Vancouver and Edmonton. She's previously worked at Pivot Legal Society, VIFF, Contemporary Art Gallery, Gateway Theatre, Ricepaper magazine and Geist magazine. She co-founded 'The Future is you and me', a free community mentorship program for young women of colour in the arts. 'The Future' aims to build a community of artists and leaders with an intersectional feminist lens.
She has a Masters in Arts Administration & Cultural Policy from Goldsmiths University of London and spends her free time as a Board member at Centre A and Room magazine.
---
Program & Community Development Manager: Shannon Goodman
Pronouns: she/her/hers

Shannon Goodman is a graduate of the University of Ottawa with 5 years experience working in arts and non-profits. Originally from Ontario, she now lives and works on the unceded territories of the xʷməθkʷəy̓əm (Musqueam), Sḵwx̱wú7mesh (Squamish), and Sel̓íl̓witulh (Tsleil-Waututh) Nations, also known as Vancouver.
She has a background in printmaking and has previously worked at Historica Canada, where her work focused on arts and writing opportunities for Indigenous youth and producing educational resources. Shannon is passionate about building long lasting relationships with communities and working alongside underrepresented groups to create programming that provides a welcoming and creative environment for all to thrive.
---
Festival Coordinator: Kaya Kurz
Pronouns: she/her/hers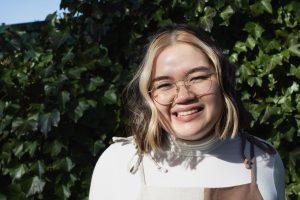 Kaya is a vocalist and songwriter based in Burnaby, BC with a Bachelor of Music in Jazz Studies from Capilano University. As a queer woman of colour, she values equity and diversity, and strives to create inclusive spaces in the Vancouver music scene. Past performances include the Burnaby Blues and Roots Festival, Powell Street Festival, and Fridays on Front.
Additionally, Kaya served as a board member for the Women in Jazz Association of BC from 2017-2021, and worked collaboratively to organize and present a 6-session digital workshop series for marginalized musicians impacted by Covid-19.
She loves her two cats, and consumes large amounts of earl grey tea daily.
---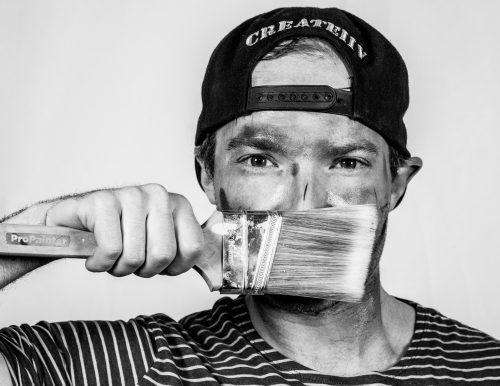 Festival Workshop Facilitator: Olivier Salvas
Olivier Salvas is an artist and educator who specializes in arts education and the maker movement in a second language setting. Originally from Montreal, QC, Olivier moved to Vancouver, British-Columbia shortly after completing his Bachelor of Education in Teaching French as a Second Language from University of Montreal. As he embarked in his Graduate Studies in Media Studies and Curriculum at the University of British-Columbia, Olivier merged his two passions of artist and educator, and he began to create artistic work based on educational research. Olivier uses abstract paintings, photography, and various media to bring light to social causes and to foster conversations about identity and arts education. Olivier's area of research and of creation are inspired by graffiti art, street art, and urban culture.
When Olivier begins an artistic collection based on his findings, he thinks of a topic in the world that resonates with him. Then, he creates a story with this event, and he creates a main character. He asks," What would this character do, think, or say?". Subsequently, Olivier pairs up with a photographer to create a visual story, which inspires him for the direction he wants to take artistically with his message.
In 2021, Olivier has released his new collection "Flamboyant", a series of abstract paintings with bold colors, acting as statement pieces for self-acceptance and positivity. One of the paintings from "Flamboyant", "Sometimes I Paint Just For Fun" has won first prize at the Federation of Canadian Artists' "Pride in Arts" Exhibition in June 2021. Olivier has collaborating with Vancouver Biennale as an educator for the Big Ideas in Schools project since 2015 and he has joined in 2022 We Are Ocean Vancouver, a project commissioned by Vancouver Biennale and curated by ARTPORT_making waves acting as an artist-educator alongside local indigenous artist Cease Wyss. This project is part of the global WE ARE OCEAN art project contributing to the Preparatory Phase of the UNESCO ocean Decade for Sustainable Development (2021-2030). This project continues to be showcased internationally and it was recently showed at the Venice Biennale.
As an artist, Olivier currently showcases in Montreal, Toronto, Vancouver and Victoria, BC. You can catch Olivier as a columnist on on Radio-Canada (CBC French) and as a reporter the show OutlookTV on OutTV, reporting on 2SLGBTQ+ artists and causes across Canada. Olivier's latest project in collaboration with Charlie's Charmed (Eddie & Ryan Mendoza) ARTFASHION has launched with a curated piece at the Winnipeg Art Gallery in March 2022 and it is now showcased in many events and galleries across Canada.
---
Project Assistant: Kenia Gutierrez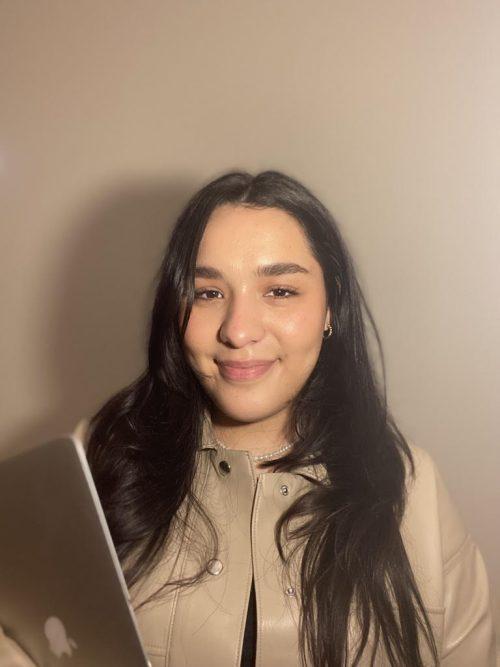 Kenia Gutierrez is a 4th year student at Capilano University completing her Bachelor of Communication Studies with a Minor in Business Administration. She was born in Chihuahua, Mexico and grew up in Canada after her family immigrated at 9 years old. She has over two years of experience in social media marketing and PR with the majority being in the non-profit sector. A large part of her experience has been in programs in support of housing, new immigrants, women and other marginalized groups. She has also volunteered in and around her community since she was 16 years old, always gravitating toward marketing and media communications. She looks for purpose in the work she does and is passionate about working with underrepresented groups. She enjoys spending her free time reading or spending quality time with her friends and family.
---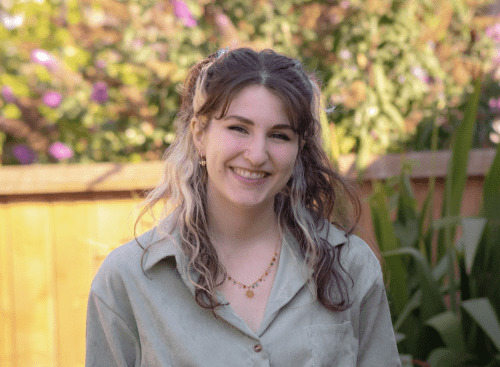 Intern: Ava Kottmeier
Pronouns: they/she
Ava is a white, queer, nonbinary settler of 10 years on the unceded territories of the xʷməθkʷəy̓əm, Sḵwx̱wú7mesh, and səlilwətaɬ nations. From a young age, she has been involved in both mixed media and performance arts, including painting, sculpture, dance, and theatre. Their history working directly with vulnerable children and youth sparked their passion for the creative arts as a powerful healing modality, which she hopes to put to use in her future career as a clinical counsellor. Ava is a staunch advocate for the rights of underserved communities across the Lower Mainland and strives to create meaningful, positive change for marginalized populations through her work, both present and future..
Ava is a current graduate student pursuing a Master of Counselling Psychology at Adler University. She also has a Bachelor of Arts in Psychology with a Minor in Counselling and Human Development from Simon Fraser University.
---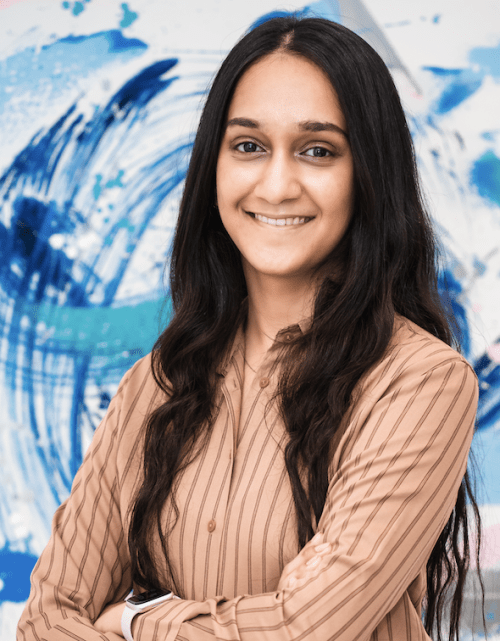 Victoria Barclay
Pronouns: she/her/hers

Victoria currently settles on traditional, ancestral, and unceded xʷməθkʷəy̓əm (Musqueam) territory. She is a Master of Arts student at the University of British Columbia (UBC) in the Department of Sociology. With her ongoing research supported by the British Columbia Society of Transition Houses, she is interested in improving access to housing for Indigenous, Black, and Women of Colour who are fleeing gender-based violence through policy change. She hopes her short- and long-term work will help build and sustain safe and inclusive spaces as well as evidence-based, equitable policies. Victoria holds an Honours Bachelor of Arts (with distinction) in sociology, political science, and equity studies from the University of Toronto.